AIRVI IQ – The New Standard in Oxygen Energy Therapy (SET)
AIRVI IQ: the new development is a further milestone in the continuous improvement of SET therapy devices and spirovital therapy – for even faster noticeable relaxation, calmness, more serenity, higher concentration and attention
The new AIRVI IQ development combines four integrated powerful therapies in one device. In addition to the three functions of the SET device, there is a switchable ultrasound generation system with specially coded information and signals modulated on the basic ultrasound signal. Via the skin, the signals reach the equilibrium organ Sacculus by means of two sound generators, which can receive and process ultrasonic signals. From there the bioidentical signals reach the brain and balance disturbed regulation processes. Noticeable relaxation, calmness, better attention and concentration are only some of the noticeable effects.
Brain balancing: the hemispheres of the brain ensure more effective control processes in the brain and the autonomic nervous system, which in turn directly affect all cells, organs and organ systems. The alpha state is known in brain research with brain frequencies between 8-12 Hz. The alpha state normally prevails shortly before falling asleep and shortly after waking up – the optimal time for learning and memory training.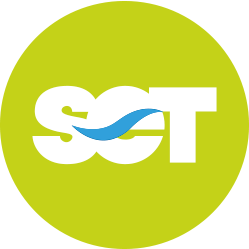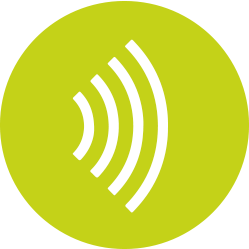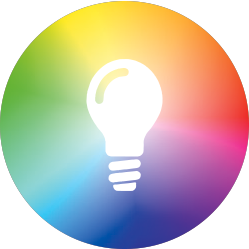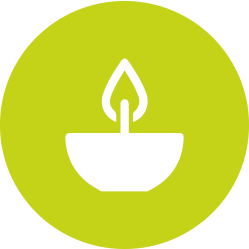 The switchable ultrasound system in the AIRVI IQ accelerates the effects and noticeable effects of SET therapy in general and quickly reduces the stress level in the body. By means of brain current measurement ( electroencephalogram, EEG) the change in brain activity towards the alpha state in the brain (approx. 8-12 Hz) can be measured after a 20 minute AIRVI IQ application.
Note: Ultrasound and Sacculus:
Martin L. Lenhard has found out that we have an organ that can perceive and process ultrasound – the sacculus (organ of equilibrium). Via the skin and nerve tracts, the fine, barely perceptible ultrasound vibrations (specially coded information/frequencies) reach the sacculus, which is networked and interacts with various parts of the brain.
Details of the IQ3 and IQ5 Devices
Five language menu (German, English, Dutch, French, Spanish)
Two individual settings can be called up with stored settings
Large LCD display for good readability
Glass keyboard with sensor keys in two-colour system
Integrated colour therapy with seven colours and white. Colours can be selected individually or changed automatically in e.g. 5, 10 or 90 seconds
Aromatherapy using external aroma flasks
Whisper operation of the pump can be selected (e.g. for use during the night)
Signal volume selectable in three levels
Autostart function as soon as power is applied (coin-operated machines, sunbed combination, etc.)
Continuous operation selectable
ChipCard System optional at the SET5, to load a time credit onto the ChipCard (for tradesmen)
Maintenance & Service of IQ Devices
4,000 operating hours until the first service check (12,000 applications of 20 minutes each)
Apart from the daily recommended water change and the change of the air filters every 70 operating hours, no service or maintenance work is necessary
If necessary, new device software can be installed by our trained personnel via the USB interface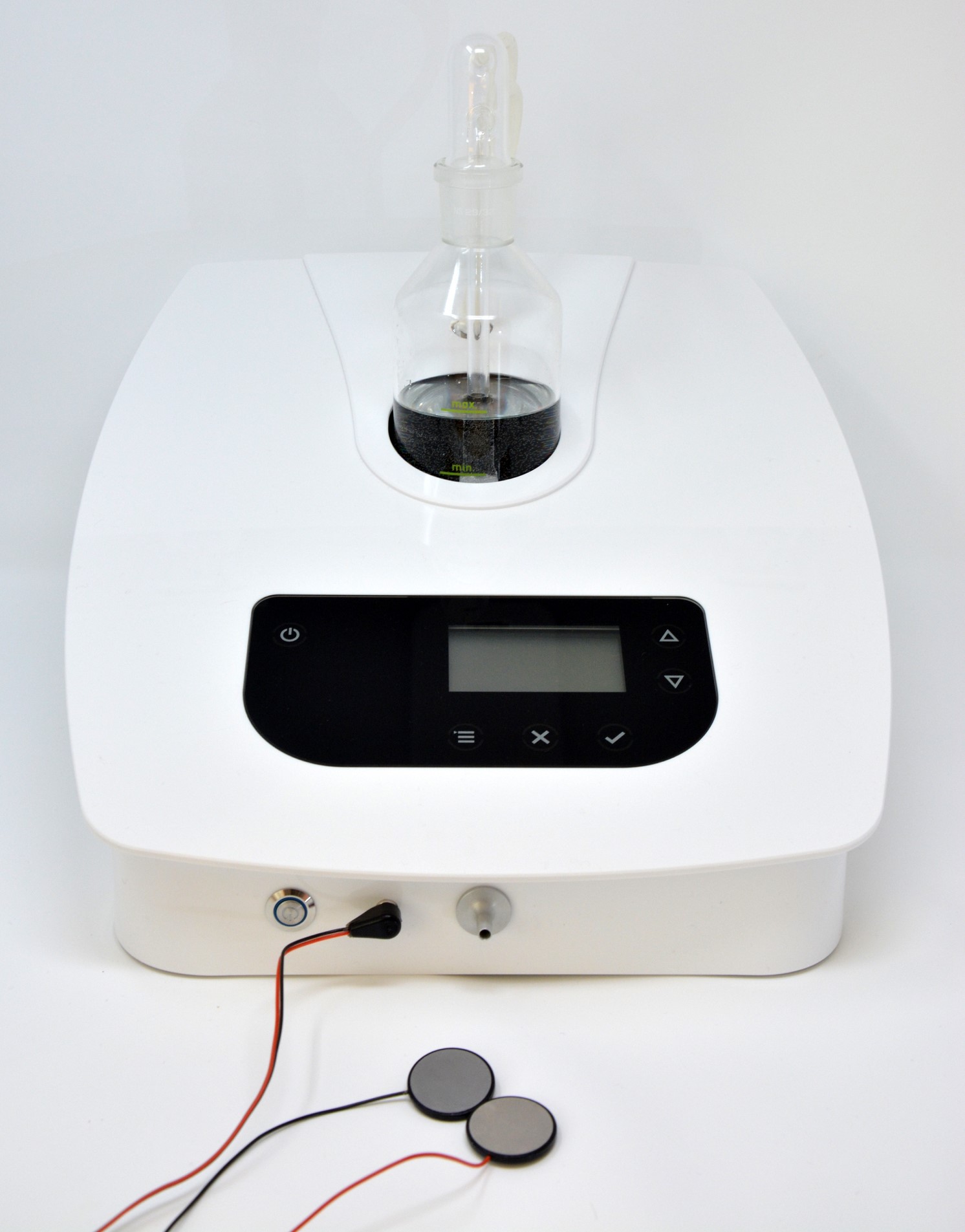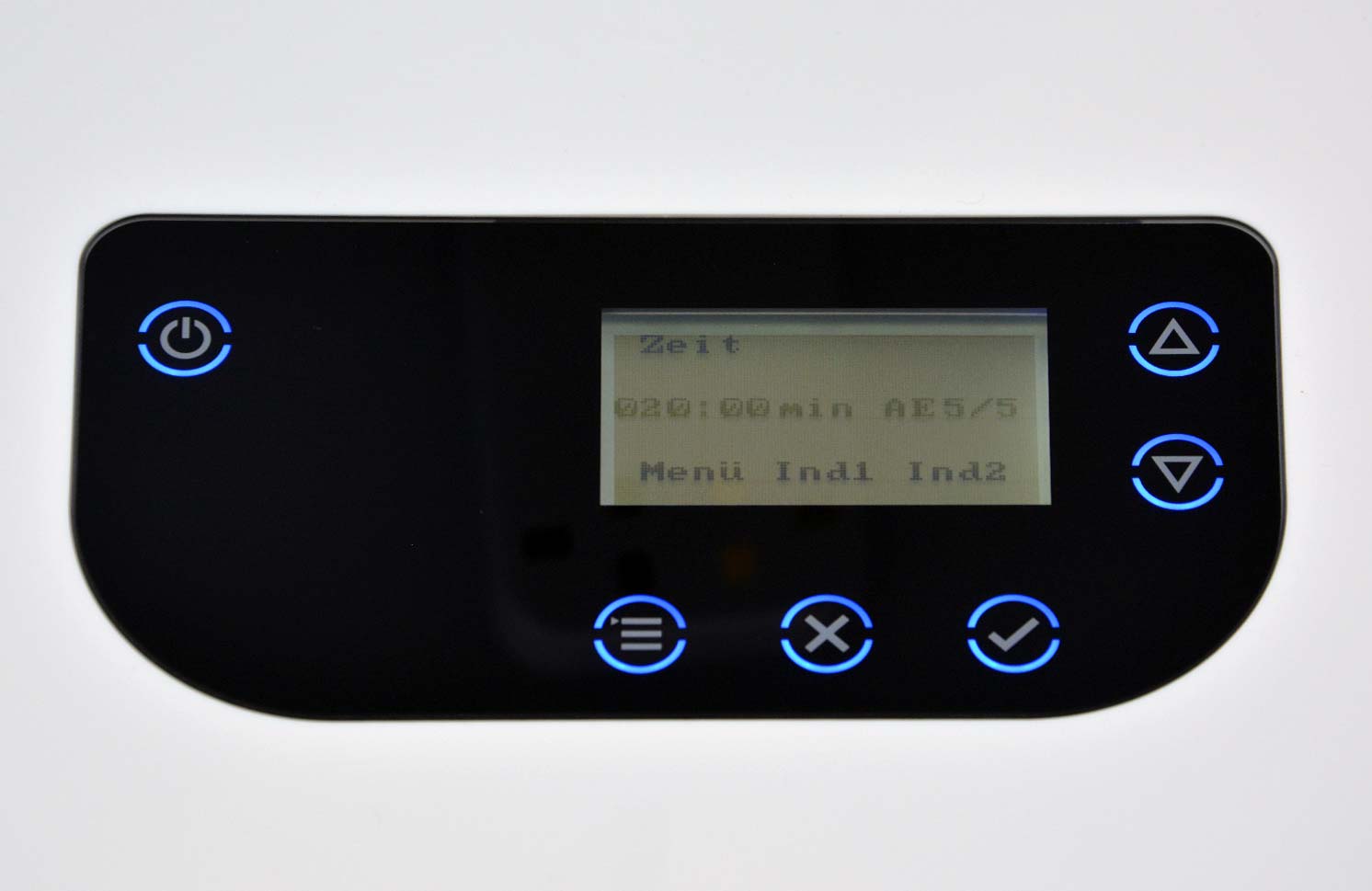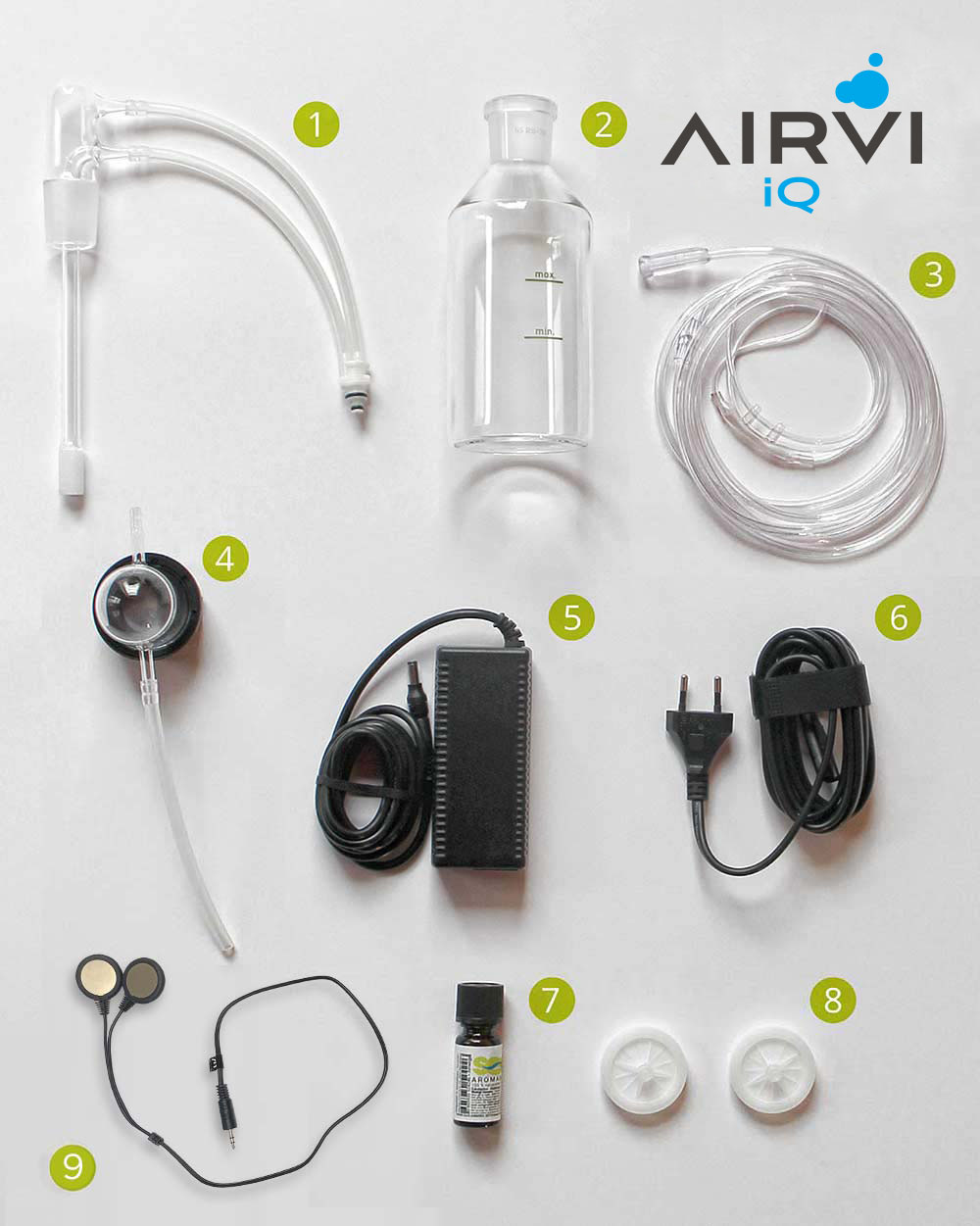 Delivery Items of IQ Devices
Bubble element for glass bottle
Glass bottle
10 x nasal cannula
1 x aroma bottle for aromatherapy
Switching power supply 110 to 240 Volt, output: 15 V DC
Power cord EU
1 x COPD/Asthma aroma oil for aromatherapy (optional for SET3)
2 x air filter
1 x sound generator to transmit the modulated ultrasound signal to the skin
Operating instructions EN
2 x AdminCard, optional with ChipCard System SET5
10 x customer card, optional with ChipCard System SET5
Ask for your individual offer