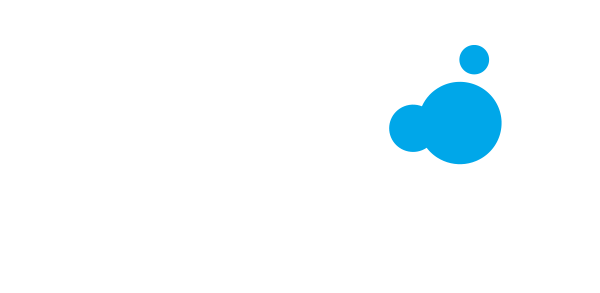 MORE ENERGY FOR
MORE WELL-BEING
The AIRVI inhaler naturally increases your oxygen utilization thanks to Oxygen Energy Therapy (SET). AIRVI creates a new quality of life through more vitality – especially with lung diseases such as COPD, chronic bronchitis and asthma

THE ADD-ON UNIT FOR OXYGEN EQUIPMENT AND OXYGEN CONCENTRATORS
Small, compact and inexpensive: the AIRVI RESPIRO is the latest development for COPD sufferers. With the AIRVI RESPIRO, oxygen-dependent COPD patients can take advantage of the benefits of AIRVI technology even during oxygen inhalation with their oxygen device. The AIRVI oxygen energy therapy provides new impulses for the regeneration of your lung cells.

THE LATEST GENERATION OF DEVICES FOR EVEN FASTER EFFECTS
AIRVI IQ new development: another milestone in the continuous improvement of SET therapy devices and spirovital therapy. For even faster and more noticeable relaxation, calmness, more serenity, higher concentration and attention

SET5 OR SET3: THE RIGHT DEVICE FOR ME
The two device types, SET3 and SET5, differ in the number of activation units (catalysts) they have and therefore also in their effectiveness. The SET3 device has three activation chambers (catalysts), while the SET5 has five. The more activation chambers a device has, the more powerful will be its performance.

"…on 30.4.2004 I bought the oxygen energy therapy device and I am very satisfied. Since the beginning of treatment I have not had to use the powder inhaler with cortisone (asthma)!"
S. D.
"I have had significant lung problems since August 2019 where I could not walk 100 meters without being out of breath. Since October 2020 I have been inhaling with the Airvi IQ5 device for 30 minutes a day. I can now say March 2, 2021 I feel much better and can easily walk 5 km without breathing problems, since 3 weeks I no longer take medication. It is not completely cured yet but I am getting better every day…"
R.T.
"The success we had promised ourselves with the purchase of the device has far exceeded our expectations. Complaints: no strength for morning toilet, almost daily strong weather sensitivity, condition strongly limited … About 6-7 days after the use of the device, all listed complaints have greatly improved."
E. Z.
Patient report with asthma, hay fever and various allergies: "Already after the first session the young woman reported she could breathe better and felt "somehow different". After the second treatment, she was free of hay fever and had no further asthma attacks. Since then she comes to my practice only sporadically …"
A. N., Therapist
"My experience has been entirely positive. I did not experience any side effects. I have had no more bronchial spasms (10 days after the first treatment, 2-3 times a day for 30 minutes), I have not "giggled" (rattling sounds when breathing) and I can breathe in more deeply."
A. F. and Family
"We have had the AIRVI IQ5 since November 2019. One of the main reasons for buying the device was my wife's bronchial asthma and the associated unpleasant symptoms. After about 18 months, I can draw an all-around positive conclusion! She no longer needs asthma inhalers and her condition has improved noticeably. Previously, she sometimes had to struggle with persistent bronchitis twice a year, which has not recurred since 18 months!"
M.H.
More Energy To Get The Most Out Of Life
The Oxygen Energy Therapy (SET) is an innovative inhalation therapy that naturally increases the oxygen utilization in the cells without supplying additional oxygen. SET, also known as spirovitaltherapy, improves the function and regulation of the autonomic nervous system.
The inhalation of "activated air" leads to an improvement of the energy balance and thus creates a new quality of life through vitality. That is why SET helps especially with lung diseases like COPD, chronic bronchitis and asthma. On the following pages you can read how to use OET.
In the SET inhalation devices developed by us, air-oxygen is briefly brought into a more energetic state under the influence of light in a special reaction chamber with the aid of a catalyst. When the oxygen returns to its ground state, energy is released. The water molecules in the breathing air outside the reaction chamber take over this energy.
This "activated air", which now contains energy-rich water molecules, is inhaled through nasal cannulas, e.g. 2 to 3 times a day for 20 minutes or as a treatment at the therapist with a total of 10 to 30 treatments.
DO YOU HAVE TECHNICAL OR MEDICAL QUESTIONS? WOULD YOU LIKE TO RECEIVE AN INDIVIDUAL OFFER?
Please contact us, we will be happy to help you and advise you personally and in detail.
Oxygen Energy Therapy (SET) improves existing regulatory disorders of the vegetative nervous system and thus improves the function and regulation of organs, cells and self-healing powers. It stabilises the heart rate and reduces stress reactions in the body
SET is recommended for patients with chronic conditions such as:
… as well as sleep apnoea, rheumatism, fibromyalgia, burnout syndrome, ADHD, and more
How SET works:
Watch the video to see how oxygen energy therapy can help you